University Club & Alumni Center
The University Club offers faculty, staff and alumni members access to banquet and dining facilities. The offices for the UofL Alumni Association and Student Organization for Alumni Relations are located here.
200 E. Brandeis Ave , Louisville, Kentucky 40208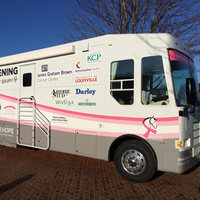 Is it time for your annual mammogram? If so, you're in luck! The mobile mammography van is coming to campus! For Women 40 years and over (UofL...
Recent Events