George J. Howe Red Barn
The George J. Howe Red Barn is a former industrial building that in 1969 found use as a student event space. The LGBT Center has office and common space in the building.
2011 S. Brook Street , Louisville, Kentucky 40208
Place Type

Student Activities

Website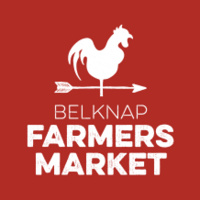 UofL's Belknap Campus Farmers' Market returns at a new time and place in 2018! We'll be open Wednesdays, 11am-2pm at the Red Barn for a Spring market (all...
The LGBT Center, LGBT student groups and Student Activities Board welcome ALL students with icebreakers, snacks and a tour of the Intersection, the gathering...
The only thing better than pancakes for breakfast is pancakes at night. Join Sojourn for FREE food.
Join Cru for a FREE wings dinner and giveaways. Everyone welcome.
Come for FREE dinner and talk with members of the Student Government Association, Student Activities Board and Engage Lead Serve Board to learn more about...
Recent Events
Morgan C Smith left a positive review
4/7/2017
I would love to go to this again! Very interesting and informative.
I worked the Self-Care Fair, and I thought it was great. The weather was a bummer but organization was great and the booths were top-notch. Thank you!


we lived the Cards spirit to the top... nice chats and a lot of food
Dom C McShan posted a photo
7/21/2016

Sarah L Bressoud left a positive review
9/22/2014
loved it!! my roommate is gay and all 3 of her roommates went in support of her and others we know that are gay, lesbian, bisexual and transgender. the food was great and the people there were so much fun. would have been even better if it had lasted longer. I no friends that would have gone but were in class and couldn't make it. also not many of the freshman know what pride week even means. maybe a dorm announcement board or dorm news letter to inform the under classmen of events.