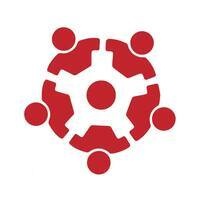 Workshop: Trauma-Informed Research Methods
Please join us for the Consortium's first research methods workshop of Spring 2018! The topic for the session is "Trama-Informed Research Methods" and will be facilitated by Drs. Shelley Thomas, Shantel Crosby, and Penny Howell, and PhD Candidates Khirsten Echols and Michelle Day. Drs. Thomas, Crosby, Howell, and Khirsten Echols will discuss their methods in their ongoing project titled "Transforming Learning Communities: A Multi-Year Project Supporting Teachers of Adolescents." This project explores trauma-informed classroom management stances and perspectives with a group of preservice teachers and follows their enactment of these into their first year of teaching. This group will describe the original framing of the research and how it has developed over time in response to their participants' needs, explain the challenges of conducting research across silos, and discuss taking advantages of emerging opportunities.
Michelle Day, PhD Candidate in English - Rhetoric and Composition, will discuss her research methods in her dissertation project titled "Trauma and Trauma-Informed Pedagogy in Writing Classrooms," a qualitative, interview-based study exploring how college writing classrooms can better serve students who have experienced trauma.
Thursday, February 22, 2018 at 12:30pm to 2:00pm
Ekstrom Library, Chao Auditorium
2215 S. 3rd Street , Louisville, Kentucky 40208
Event Type

Audience

Departments
Contact Name

Cassia Herron

Contact Phone Number

(502) 852-2371

Contact Email

Subscribe