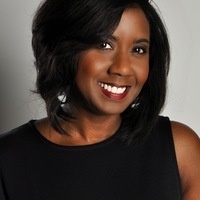 Women's Center Women's Empowerment Luncheon 2017
Nikki R. Jackson ,Senior Vice President and Regional Executive, Louisville Branch of the Federal Reserve Bank of St. Louis, will be the keynote speaker Nov. 9 at the annual Women's Empowerment Luncheon for the University of Louisville Women's Center.

The event takes place at 11:30 a.m. at the University Club. Jackson will discuss "Women and Work: What are we Doing to Ourselves and Each Other?"

The Women's Center will present several awards at the luncheon including: The Tachau Gender Equity Award, the Dr. M. Celeste Nichols Award, the Ann T. Allen Endowed Award and the annual Women's Empowerment Award.

Tickets
Tickets are $50 per person; $400 for a table of 8. Charge cards, checks and IUT's accepted through Nov. 9. We encourage you to sponsor students to this event!

Reservations are being accepted through Nov. 7, by calling 852-8976.
Thursday, November 9, 2017 at 11:30am to 1:00pm
University Club & Alumni Center
200 E. Brandeis Ave , Louisville, Kentucky 40208
Event Type

Audience

Departments

Tags
Cost

Tickets are $50 per person; $400 for a table of 8. Charge cards, checks and IUT's accepted through Nov. 9. We encourage you to sponsor students to this event!

Contact Name

Phyllis Webb

Contact Phone Number

852-8976

Contact Email

Subscribe