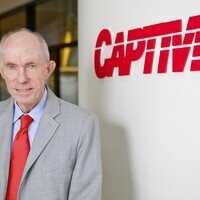 The Entrepreneur: Servant of the User - Bob Luddy
Successful entrepreneur Bob Luddy will discuss the importance of creating value and why entrepreneurs must serve the user.
Bob Luddy is the Founder of CaptiveAire Sytstems, Inc. Recognizing the demand for a quality manufacturer of commercial kitchen ventilation equipment, Luddy purchased a sheet metal shop in 1981 and transformed it into CaptiveAire Systems. Today, the company employs over 1000 employees, with 90 sales offices nationwide and sales over $300 million in 2015.
A strong advocate of excellent education, Bob establishes schools which help youth develop good character and reasoning skills. In 1998, Bob established Franklin Academy, a public charter school in Wake Forest, which now serves more than 1,600 K-12 students. In 2001, Bob founded St. Thomas More Academy, a classical, college preparatory high school in Raleigh. In 2007, Bob opened Thales Academy, a network of private schools offering a high quality Pre-K-12 education at an affordable tuition. The Luddy Schools are quickly growing, with nearly 4,000 students enrolled throughout the Raleigh area. Bob is an avid supporter of entrepreneurs and the free market system.
Bob Luddy's talk is part of the John H. Schnatter Center For Free Enterprise spring speaker series on entrepreneurship. His talk is free and open to the public. Free pizza will be served to attendees.
Thursday, March 9, 2017 at 4:30pm to 5:30pm
Harry Frazier Hall - College of Business, PNC Horn Auditorium
110 W. Brandeis Ave. , Louisville, Kentucky 40208
Event Type

Audience

Departments

Website
Cost

Free

Keywords/Tags

Schnatter Center, Entrepreneurship, College of Business, Free food

Contact Name

Donna Zinser Clark

Contact Phone Number

852-5612

Contact Email

Subscribe