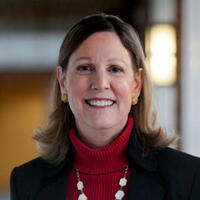 Political Culture from the 1960s to the 21st Century: Edward M. Kennedy as a Bipartisan Partisan
{Presidents Day Lecture}
Barbara Perry, a Louisville native and UofL graduate who is now director of presidential studies at the University of Virginia's Miller Center and co-director of the Presidential Oral History Program, will share insights and research from her forthcoming book, Edward M. Kennedy: An Oral History.
The book presents the complete record of Kennedy's released interviews, providing insights from his family members, colleagues, allies, adversaries and friends. In it, Perry argues that Kennedy was a "bi-partisan partisan" who maintained his progressive values while forging policy compromises with Republican legislators and presidents.
Perry, the author or editor of 12 books on presidents, First Ladies, the Kennedy family, the Supreme Court and civil rights and civil liberties, is a frequent commentator for national and international news sources.
The presentation is part of the Center's lecture series, "American Political Culture," inspired by Alexis de Tocqueville's book "Democracy in America" and his observations on American society and social conditions.
Monday, February 18 at 6:00pm to 7:00pm
Ekstrom Library, Chao Auditorium
2215 S. 3rd Street , Louisville, Kentucky 40208
Event Type

Audience

Departments

Website
Cost

free, public

Hashtag

Contact Name

GlyptusAnn Grider Jones

Contact Phone Number

502-852-1473

Contact Email

Subscribe