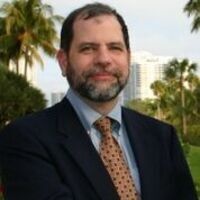 Is Big Tech Evil? What Do the Economics Say?
The American media and intellectuals have grown increasingly critical of the tech sector and the major tech companies. They are accused of everything from throwing elections to rotting out our minds to being sheer monopolies. To what extent are these charges correct? Tyler Cowen will assess the pluses and minuses, using economic reasoning and his own unique perspective on our culture.
Tyler Cowen is the Holbert L. Harris Professor of Economics at George Mason University and also Director of the Mercatus Center. He received his PhD in economics from Harvard University in 1987. His book, "The Great Stagnation: How America Ate the Low-Hanging Fruit of Modern History, Got Sick, and Will (Eventually) Feel Better," was a New York Times best-seller. He was recently named in an Economist magazine poll as one of the most influential economists of the last decade, and several years ago Bloomberg BusinessWeek dubbed him "America's Hottest Economist." In 2011, Foreign Policy magazine named him one of its "Top 100 Global Thinkers." He co-writes a blog at www.marginalrevolution.com, runs a podcast series called "Conversations with Tyler," and has co-founded an on-line economics education project, MRUniversity.com. His last book was "The Complacent Class: The Self-Defeating Quest for the American Dream."
This event is co-sponsored by The Center for Free Enterprise and the Institute for Humane Studies. It is free and open to the public.
Thursday, November 8, 2018 at 4:30pm
Harry Frazier Hall - College of Business, PNC Horn Auditorium, Room 106
110 W. Brandeis Ave. , Louisville, Kentucky 40208
Event Type

Audience

Departments

Website
Cost

Free

Hashtag

Contact Name

Donna Zinser Clark

Contact Phone Number

502-852-5612

Contact Email

Subscribe