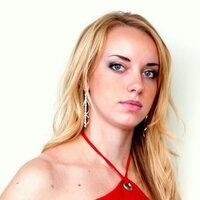 Guest Artist: Molly Carr, viola, with Anna Petrova, piano
Violist Molly Carr, praised for her "ravishing sound" (The Strad) and her "passionate talent and beautiful poise" (AVS), was a top prizewinner in the Primrose International Viola Competition, and as winner of the Juilliard Viola Concerto Competition made her New York Concerto debut with the Juilliard Orchestra under Xian Zhang in Alice Tully Hall. She is the recipient of major prizes and scholarships from Chamber Music America, Pro Musicis Foundation, Davidson Institute, ASTA, ARTS, the Virtu Foundation, and the Juilliard and Manhattan Schools of Music. An avid soloist, recitalist, and chamber musician, Ms. Carr has appeared across the U.S., Canada, Mexico, Europe, the Middle East, and Asia. She has appeared as both performer and teacher in festivals around the world, including the Marlboro Music Festival, Ravinia Festival, Mozartfest, Jerusalem Music Center, Hyderabad SOTA Music Festival, Yellow Barn Music Festival, Music@Menlo, the International Musicians Seminar and Open Chamber Music at Prussia Cove, Malaga Clasica, Bari International Music Festival, Music from Angel Fire, and the Perlman Music Program.
Ms. Carr is a member of the Solera Quartet, the recipient of Chamber Music America's 2018 Guarneri Quartet Residency Award, and the first and only American chamber ensemble chosen for the Pro Musicis International Award. The Solera Quartet will make its Carnegie Hall debut in Fall of 2018. Ms. Carr is also the violist of the viola and piano duo, the Carr-Petrova Duo, and violist of the the clarinet, viola and piano trio, the Iris Trio. She has collaborated with such renowned artists as Itzhak Perlman, Carter Brey, Peter Wiley, Ida Kavafian, Donald and Alisa Weilerstein, Pamela Frank, and the Orion and American Quartets, performing at Carnegie Hall, Lincoln Center, New York's Metropolitan Museum of Art, Princeton's McCarter Theatre, Chicago's Symphony Center, and the Jerusalem Music Center.
In Fall of 2018, the Solera Quartet, will release its first studio album entitled "Every Moment Present" working with Grammy-winning producer Jesse Lewis. 2019 will see the release of several debut albums: the Carr-Petrova Duo will release its debut album entitled "Novel Voices," the Iris Trio will release its debut album, "Homage and Inspiration," and Ms. Carr will take part in the launch of a multi-album recording project with Enescu Competition Grand Prize Winner, Josu de Solaun, recording the piano and string chamber music of George Enescu. Ms. Carr also recorded the Viola Sonata and early chamber works of Jennifer Hidgon on the NAXOS label in 2012.
Ms. Carr is on the Viola Faculties of both the Juilliard School's Precollege Program and the Alberto Jonas International School of Music in Valencia, Spain, and is also the Founding Director for Project: Music Heals Us, a non-profit which brings free chamber music performances and interactive programming to marginalized populations with limited ability to access the Arts themselves. She holds a B.M. and M.M. from the Juilliard School, having studied with Heidi Castleman, Steven Tenenbom, Patinka Kopec, and Pinchas Zukerman.
Bulgarian pianist, Anna Petrova, is praised for her "artistic, clear and enlightened" performances [BBC Magazine.]

At her New York orchestral debut with conductor Philippe Entremont, shortly followed by a second invitation, Petrova was noted for her "ultra-smooth playing style"- New York Fine Arts Examiner. She is an Assistant Professor of Piano at University of Louisville, KY and performs extensively as a soloist and chamber musician.
Engagements for the 2017-2018 season include a CD release tour of Norway and Spain (Centaur Records, 2018), chamber music tours with the Iris trio in North-America and Germany with an innovative program featuring contemporary composers, and return solo appearances in the US and Spain. She has been involved intensely in the founding and launching of the Alberto Jonás International School of Music in Valencia, Spain, which will open its door this June. Currently, she is working on a two-CD set of the complete piano sonatas of Russian composer Samuil Feinberg for NAXOS. A solo recital CD as well as a number of chamber music recordings will be released on Centaur Records in 2018.

Highlights of recent seasons include a recording of Stravinsky's Les Noces with the Virginia Symphony Orchestra and conductor JoAnn Falletta, Virginia Arts Festival (NAXOS, 2016); a solo tour of Chile; a masterclass and solo recital in Beijing, China, and performances of Rachmaninoff Rhapsody on a theme by Paganini, Prokofiev First and Third Piano Concertos, and the Beethoven Triple Concerto. At her return engagement with the Monterey Symphony Orchestra, CA, the Peninsula Reviews wrote: "There was a lot of vitality in her crisp playing […]bringing out in Petrova an impetuous excitement that stirred the audience to its feet at its conclusion."- Lyn Bronson.

Prizewinner of numerous international competitions, including the José Roca (Spain), Bösendorfer (Bulgaria) and Maria Yudina (Russia), Petrova was a semifinalist at the Queen Elizabeth International Piano Competition in Belgium, where she performed as a soloist with the Royal Chamber Orchestra of Wallonia under Paul Goodwin. Other conductors she has played with include Max Bragado-Darman, Bruno Aprea, Ramón Tébar, Francisco Valero – Terribas, and Jonathan Pasternack.
She has given solo recitals in halls such as Carnegie's Weil Recital Hall, Amsterdam's Concertgebouw, Brussels' Conservatoire Royal, Chicago's Preston Bradley Hall, Vienna's Bösendorfer Hall, Auditorio Ciudad de Leon, Spain and Palau de la Musica Valencia, Spain.
Her performances have been broadcast on National Public Radio Performance Today, New York's WQXR, Chicago's WFMT, and Bulgarian National Radio and Television.

Petrova holds a Doctor of Musical Arts degree from Manhattan School of Music, where her main teachers have been Horacio Gutiérrez and André-Michel Schub.
Her future engagements include Rachmaninov's Piano Concerto no. 2 with the Montgomery Symphony, a solo tour of China, concerto performances with the Iasi Philharmonic and Port Angeles Symphony, WA, chamber music performances and masterclasses in China and throughout Europe.
Friday, February 1 at 8:00pm
School of Music, Comstock Concert Hall
105 W. Brandeis Ave. , Louisville, Kentucky 40292
Event Type

Audience

Departments

Website
Hashtag

Contact Name

Penny Brodie

Contact Phone Number

502-852-6907

Contact Email

Subscribe