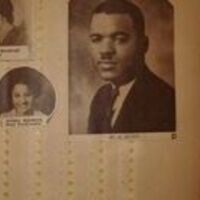 Ellen Gruber Garvey, "Paper Monuments: Reading Scrapbooks to Understand the History of Hate in America"
Men and women 150 years ago grappled with information overload by making scrapbooks – the ancestors of Google and blogging. From Mark Twain to Frederick Douglass to Susan B. Anthony to Alice Dunbar Nelson, African American janitors to farmwomen, abolitionists to Confederate soldiers, people cut out and pasted down their reading. They articulated opinions and compiled data without writing a word. Their scrapbooks are a record of what they read and how they read it.
During and after the Civil War, Northerners and Southerners read different newspapers and read them differently. They accused each other of promulgating fake news, even as they all saved their records of grief and of living through momentous events. Immediately after the war, Southern scrapbooks mark a turn to lost cause ideology. At the same time, some African Americans began making massive scrapbook compilations recording the great changes in black life, and soon documented the fight against lynching, while white northern scrapbooks endorse reconciliation with the South.
This talk shows how to read scrapbooks to understand how people process media to create and maintain their beliefs about events and history.
Friday, October 27, 2017 at 5:30pm to 6:30pm
Bingham Humanities Building, 300
2216 S. First Street Walk , Louisville, Kentucky, 40208
Event Type

Audience

Departments
Cost

free

Contact Name

Deborah Lutz

Contact Phone Number

7185999132

Contact Email

Subscribe