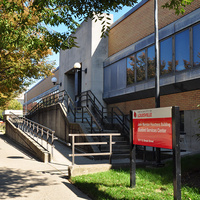 Cardinal Career Trek-Hopebridge
Join the UofL Career Development Center on a trek to Hopebridge on Friday October 20th!
Hopebridge is committed to providing personalized therapy for children and their families touched by behavioral, physical, social, communication and sensory challenges, helping them live their best life possible.
During this visit you will get a tour of Hopebridge's Jeffersonville, IN clinic and network with professionals during a lunchtime panel.
There are a limited number of spots, so sign-up with the Career Development Center ASAP! Registration for this free event closes on October 13th!
Transportation to and from Hopebridge, as well as lunch, will be provided.
Friday, October 20, 2017 at 10:00am to 1:00pm
Houchens Building, Career Development Center, LL03
2211 S. Brook Street , Louisville, Kentucky 40208
Contact Name

Ron Denney

Contact Phone Number

502-852-5440

Contact Email

Subscribe