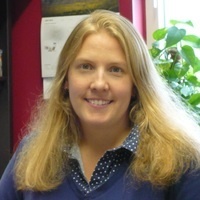 Beer with a Scientist: The epic battle between superbugs and humans – and our unexpected allies
We have been bombarded with the notion that bacteria are bad for us. You probably also have heard that germs are becoming more and more resistant to antibiotics, leaving us vulnerable to diseases that we thought were conquered. As scientists develop ever-more-powerful medications to fight bacterial infections, the bacteria are fighting back, and sometimes seem to be winning.
At the next Beer with a Scientist, Deborah Yoder-Himes, Ph.D., assistant professor in the Department of Biology at the University of Louisville, will discuss how most bacteria are actually good for us, how pathogenic bacteria evolve to resist our most potent medications and how science can preserve our ability to fight illness-causing infections.
"If we take steps now to combat the rising rates of antibiotic resistance, develop new antibiotics and secure these medicines for future use, we can win the war against these bugs," Yoder-Himes said.
Wednesday, April 18 at 8:00pm to 9:00pm
Against the Grain Brewery 401 E. Main St.
Event Type

Tags
Cost

Free

Keywords/Tags

Beer with a Scientist

Contact Name

Betty Coffman

Contact Phone Number

852-4573

Contact Email

Subscribe