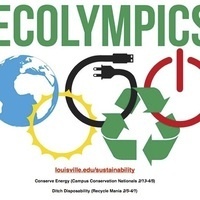 Two fun sustainability competitions to get you engaged in saving our one green planet! Post your sustainable actions with #ULEcolympics2018 to win a...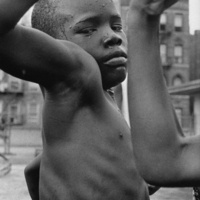 Portraits of kids from the Fine Print Collection, Photographic Archives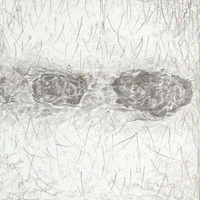 On View: January 8 - February 9, 2018 Reception: January 11, 2018 5-7 p.m. This winter, the Hite Art Institute will host a two-part exhibition featuring and...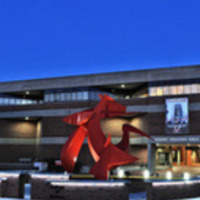 Beta Alpha Psi is an international honorary accounting, finance and CIS organization that helps its members prepare for transition into the professional world.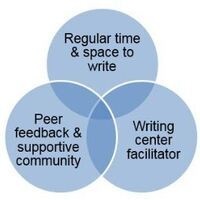 The University Writing Center organizes and facilitates a writing group for graduate students and faculty at UofL. The goal is to provide support, community,...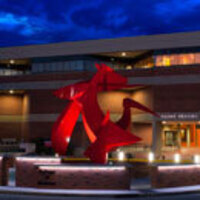 Sweeten your chances of admittance into the UL MBA, UL MAC or UL MSBA program and begin preparing for the GMAT! Join us in the College of Business for a...
The Engage Lead Serve Board's Green Initiatives Committee would love to have you for meetings on the environment, energy, recycling, composting, and ALL...
Weekly meeting of the Aikido Club. Open to new members.
Join the Engage Lead Serve Board's Animal Welfare Committee for weekly discussions surrounding animal rights' issues and help plan engaging on-campus events...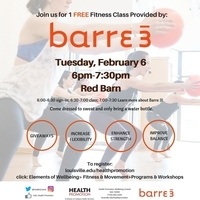 Sponsored by Barre3, a local fitness studio, come try this FREE low impact, yet high-intensity class that combines the grace of the ballet barre, the wisdom...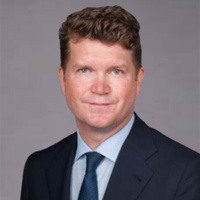 The 13th annual University of Louisville Phi Beta Kappa Lecture "Our Separate Worlds: Where Do We Go From Here? (Hint: More Humanities)" presented by the...
Weekly Meeting of the Tae Kwon Do Club. New members welcome.